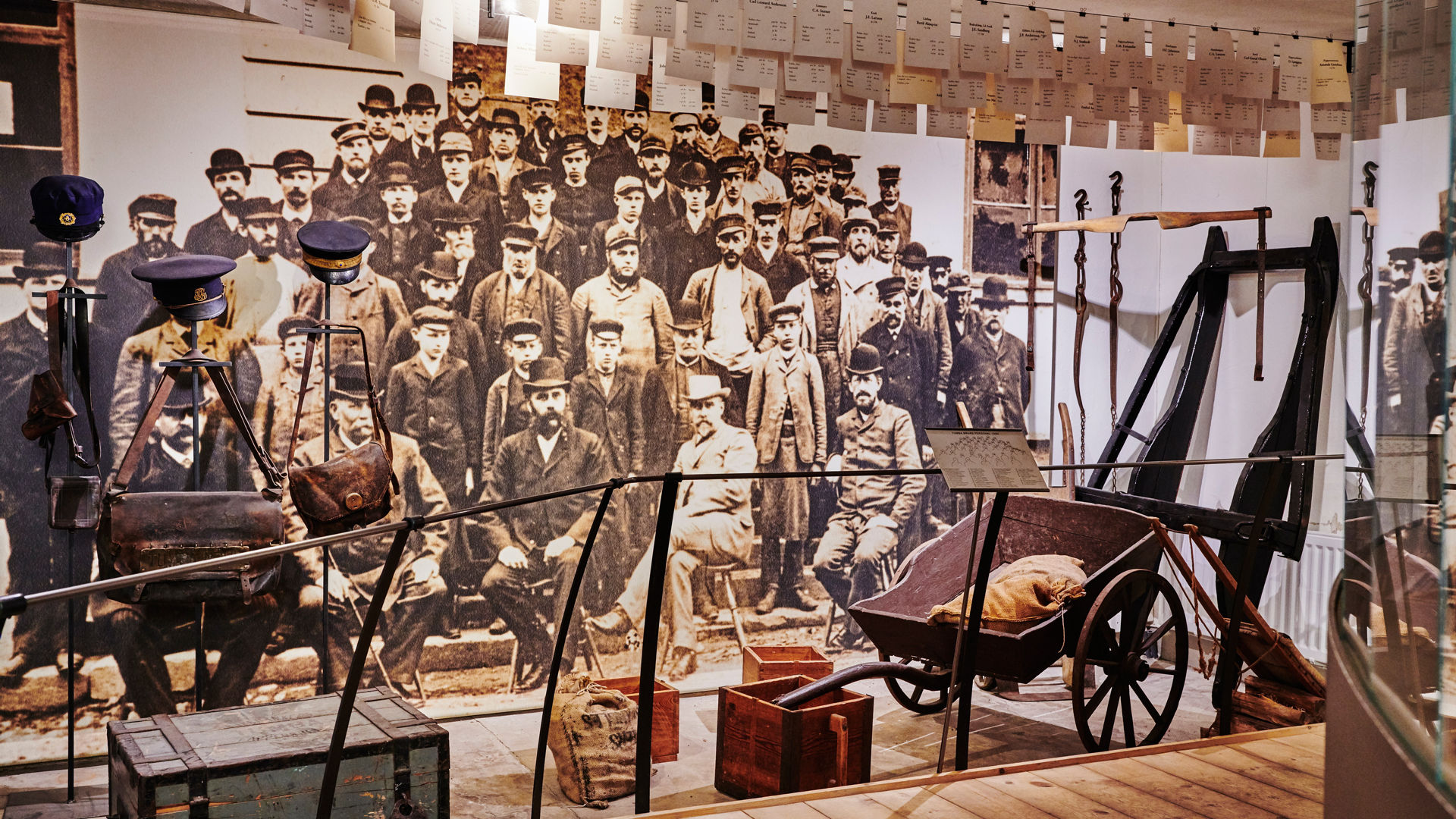 Life at the Mill
When the mill opened its doors in 1755, it was filled with people who worked for the Riksbank, either directly in papermaking or in everything else that was needed to keep the small community running. The isolation had consequences for the workers' lives, as they largely had to produce everything themselves.
Walk through the two floors of the exhibition and meet the workers and administrators who made Tumba Paper Mill run. Read the pay slips, visit the schoolmistress' apartment and sit at a school desk. Find out how often the workers bathed and what they ate on a typical working day. People have lived and worked here for generations.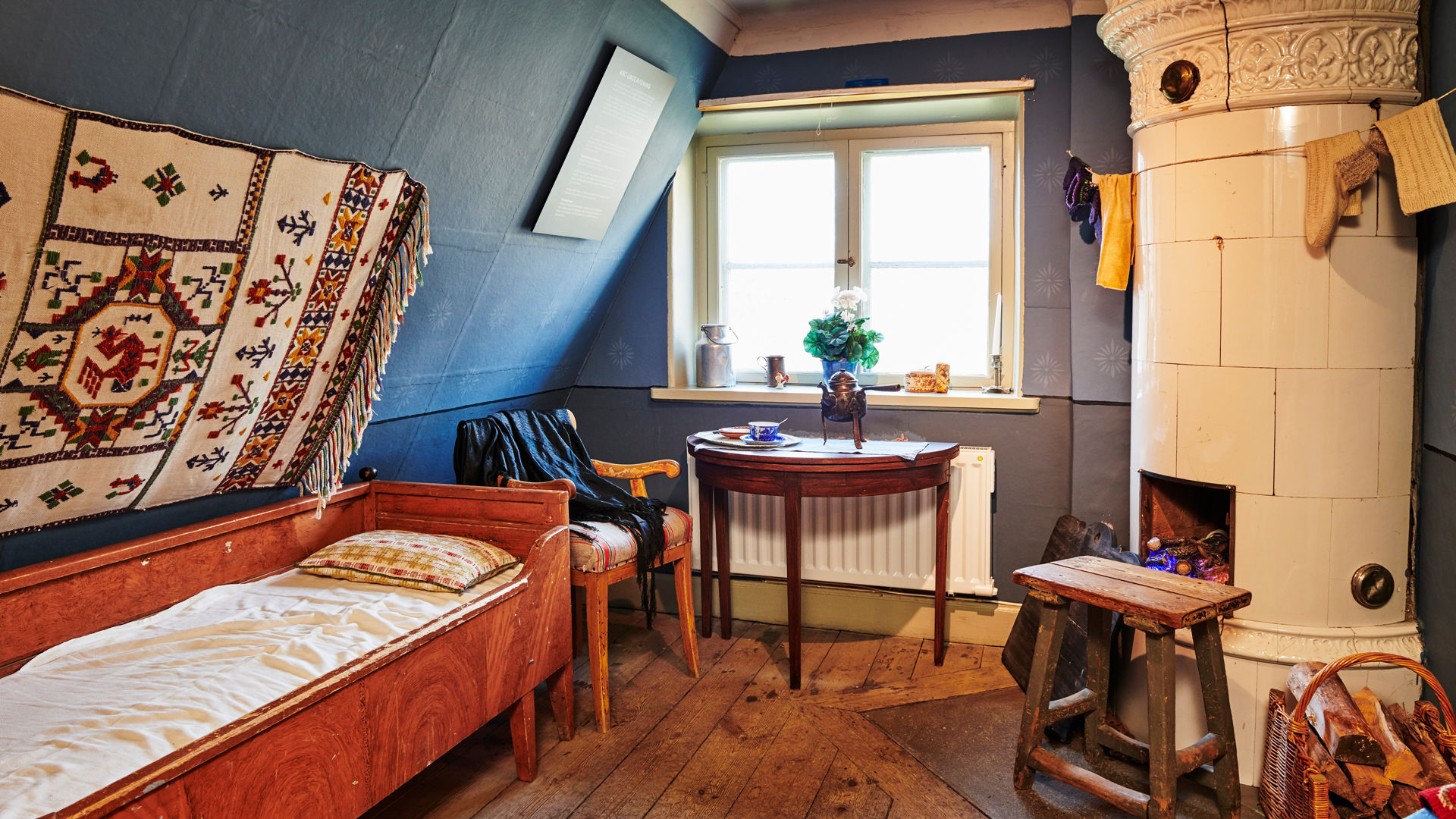 Kölnan is one of the oldest buildings at the mill. It was built in 1763 to dry malted barley, which was used to make beer. Beer was one of the most common food products in the past.
Accessibility in Kölnan
Kölnan is the only one of our buildings that is not accessible in any way. The double entrance doors are narrow and awkward, and you have to go down a short flight of stairs to get to the door. Once inside, there are exhibits on both floors. The lower floor is easy to navigate, but the upper floor is only accessible by a narrow and steep staircase. The building has a toilet, but it is not accessible and does not have a changing table.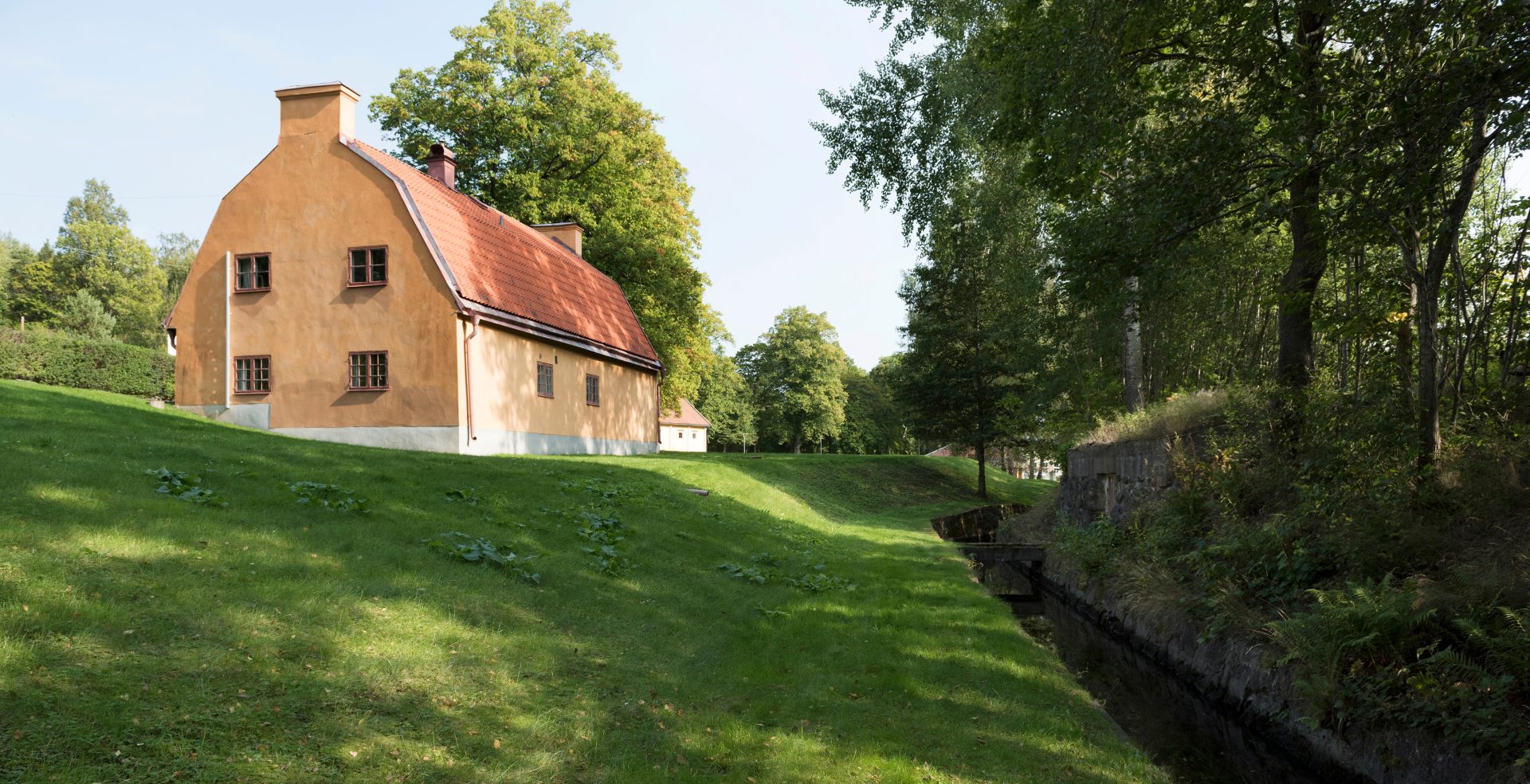 You may also be interested in