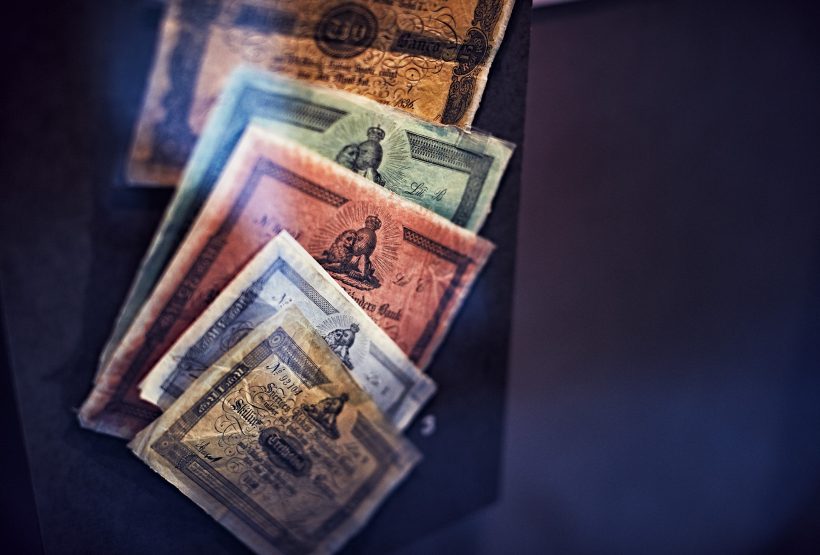 Collections and Research
The collections of Tumba Paper Mill Museum consist of objects and stories from a history spanning almost 300 years. Here you will find banknotes, mould binding tools, printing plates, press plates and more.
When the mill converted to factory-produced paper in the 1930s, manager Karl Wallentin collected the old tools. The objects were originally placed in a room in the Klockhuset building. When Tumba Paper Mill Museum opened in 1968, a number of additional items had been saved and stored.
In 2001/2002 the Riksbank of Sweden donated the museum collection to the Royal Coin Cabinet (National Historical Museums), which has been running Tumba Paper Mill Museum since 2005.
In 2019, Tumba Paper Mill Museum received a major gift from the banknote manufacturer Crane AB containing press plates for watermark production and a large number of wax engravings. In addition, since 2005 the museum has received a small number of photographs, letters and similar objects related to the museum's field of activity.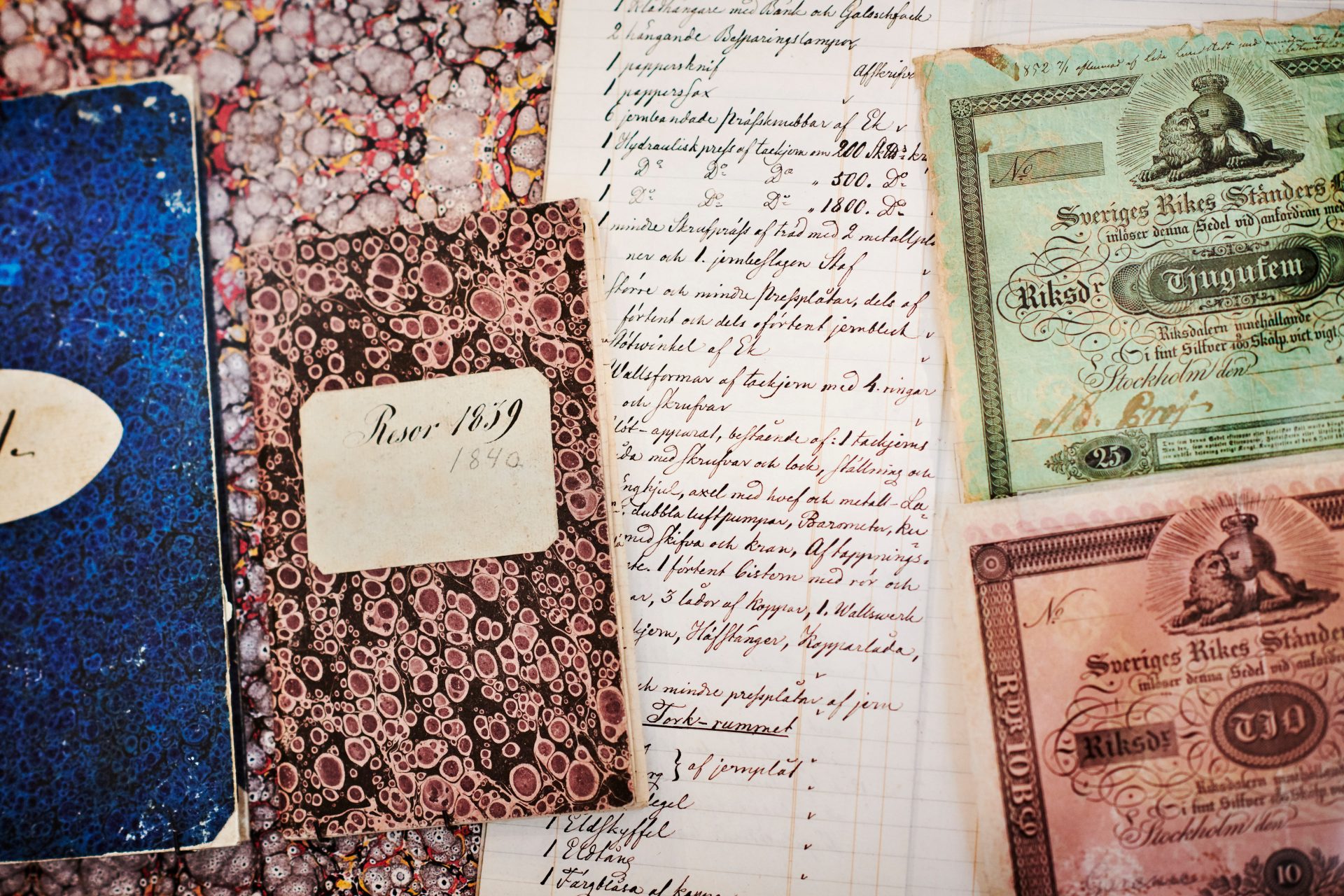 Search the collections
Some of our collections are digitized and our work to digitize and make our collections accessible to the public is a continually ongoing. You can search among the digitized images and objects in our online database. All information and media in the database is free to use.
The database is shared with the other museums in the government agency National History Museums. That is why you will also find objects from the Economy Museum – The Royal Coin Cabinet, The Hallwyl Museum, The Swedish History Museum, The Royal Armoury and Skokloster Castle.
Start to search in the database
Questions about the collections
Richard Kjellgren, Chief Antiquarian, is the contact person for the museum's collections and archives:
+46(0)8-519 553 14, richard.kjellgren@shm.se