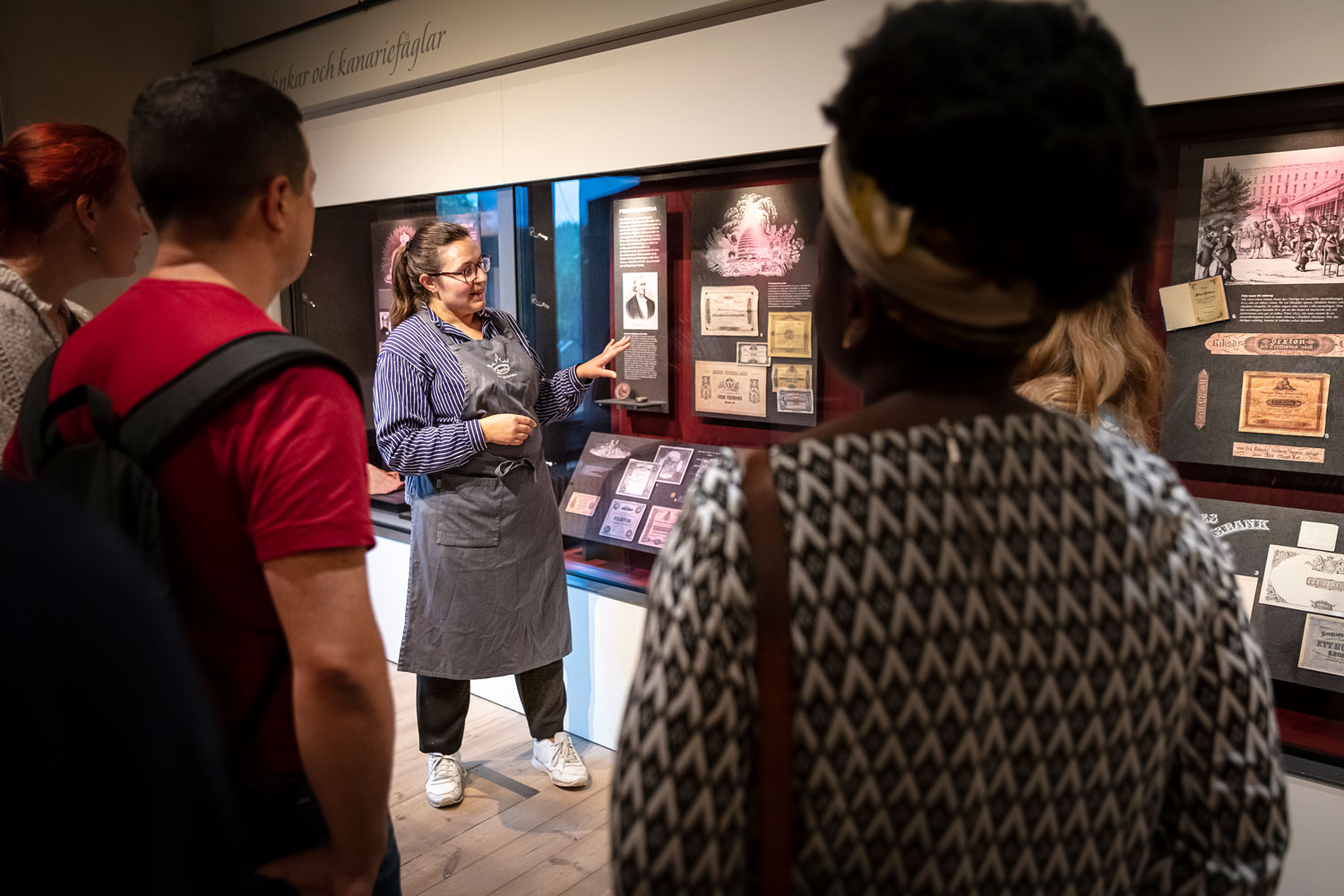 Guided Tours
Delve into the history of the mill with one of our knowledgeable guides. We offer tours of the mill and the paper workshop. If you like to be creative, you can try your hand at making your own paper from scratch in the paper workshop as part of the hand papermaking tour.
Date and time
Thursdays, Fridays, Saturdays and Sundays 14:00–14:40.
Cost and booking
Price: SEK 75 for adults and SEK 50 for children.
Trying your hand a papermaking during the tour costs SEK 50. We will send the sheet of paper to your home once it has dried. You can buy tickets for the tour in the main entrance/reception of the museum in the Oxhuset building on the same day from 11:00 onwards. No advance booking, first come, first served.
You may also be interested in