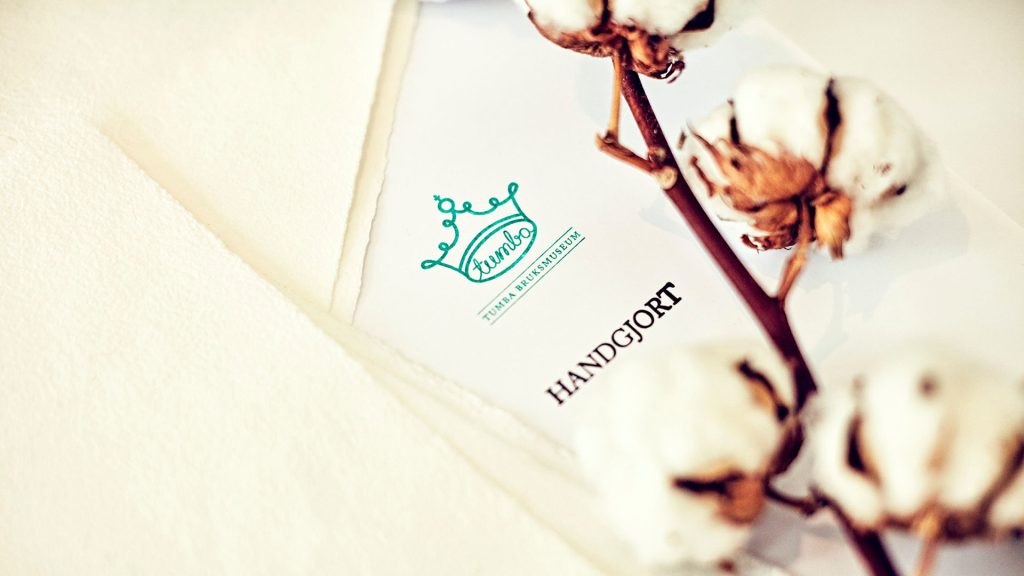 About Tumba Paper Mill Museum
The Tumba Paper Mill Museum tells the story of Sweden's banknote history and the people who lived and worked at the Mill. Swedish banknote paper has been produced at Tumba Mill, just south of Stockholm, since 1755. Banknote paper continues to be produced at the mill even today.
Preserving the artisan tradition
Papermaking by hand is still at the heart of the museum's activities even today, and we offer both guided tours and hands-on activities. Our workshop is located in the Röda magasinet building, which also houses the exhibition on the history of paper. We make paper by hand with cotton pulp that we grind ourselves in our "Dutchman" machine.
Part of the National Historical Museums
In 2002, the Riksbank sold banknote production to Crane AB, which continued operations in a closed-off area next to the museum. At the same time, the Riksbank donated the remaining buildings to the Swedish state, and the National Property Board of Sweden (Statens fastighetsverk) now manages the mill area as a national heritage site.
Tumba Paper Mill Museum opened in 2005 and is part of the government agency National Historical Museums. The museum is primarily funded by the foundation Stiftelsen Tumba Bruk, which was established by the Riksbank when Tumba Mill was sold in 2002. In addition, Botkyrka Municipality and Crane AB contribute annually with operating grants.
Visiting the mill
Four buildings on the mill grounds house exhibitions about the history of the mill, paper and banknotes. Dutch master papermakers, mill personalities and a schoolmaster step out of history. The work involved in the production of banknotes and paper, and the special working environment in which the workers also lived are depicted here. It is the small community in the big picture.