Visit at your own pace
The Tumba Paper Mill Museum is a museum about Sweden's banknote history. In four buildings there are exhibitions about the people who lived and worked at the mill. You are welcome to visit the museum at your own pace and download our audio guide – it is free of charge.
Exhibitions
On the mill site you will find four buildings with different uses and character. Each building presents part of the mill, the origins of banknote production and its history. You can also enjoy something to eat or perhaps buy a souvenir of your visit.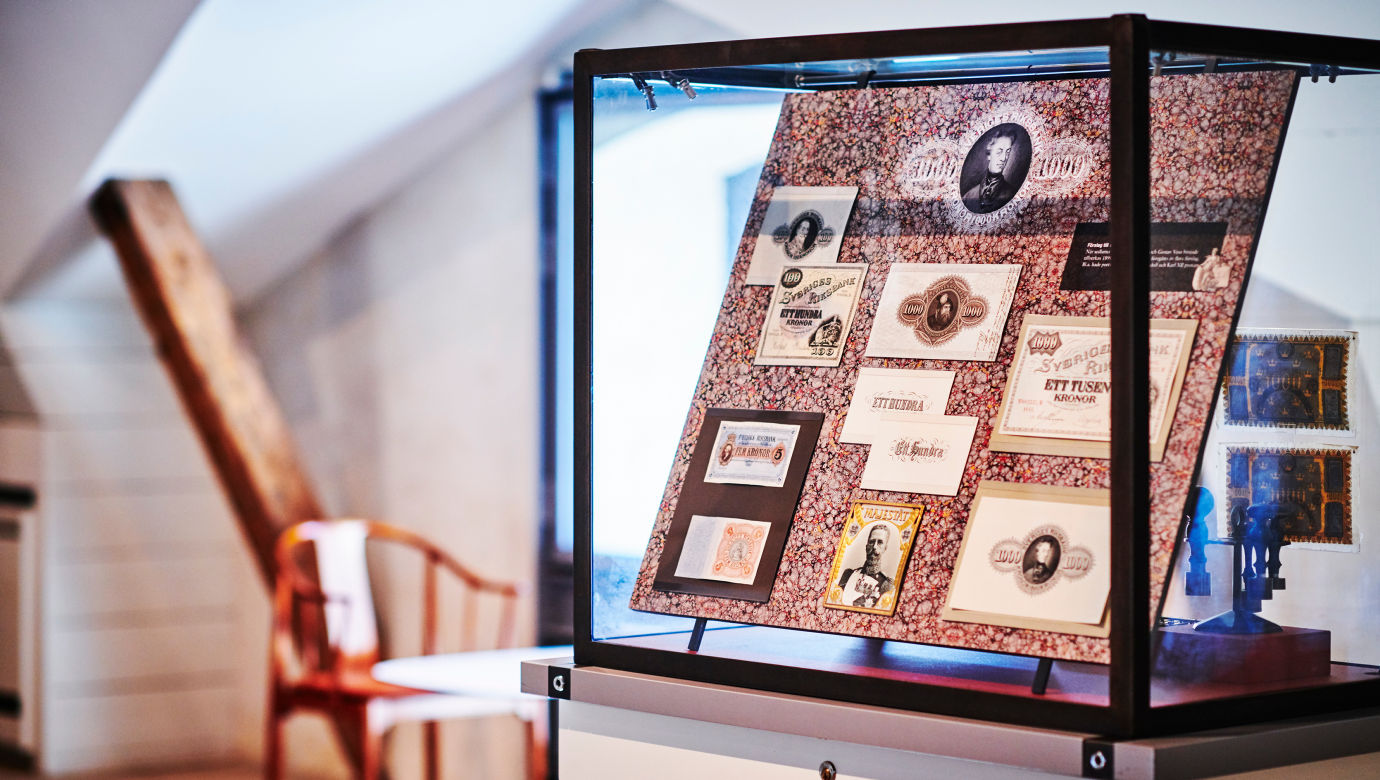 Listen to our audio guide
Want to find out more about Tumba Paper Mill Museum's exhibitions? We invite you to listen to our free audio guide.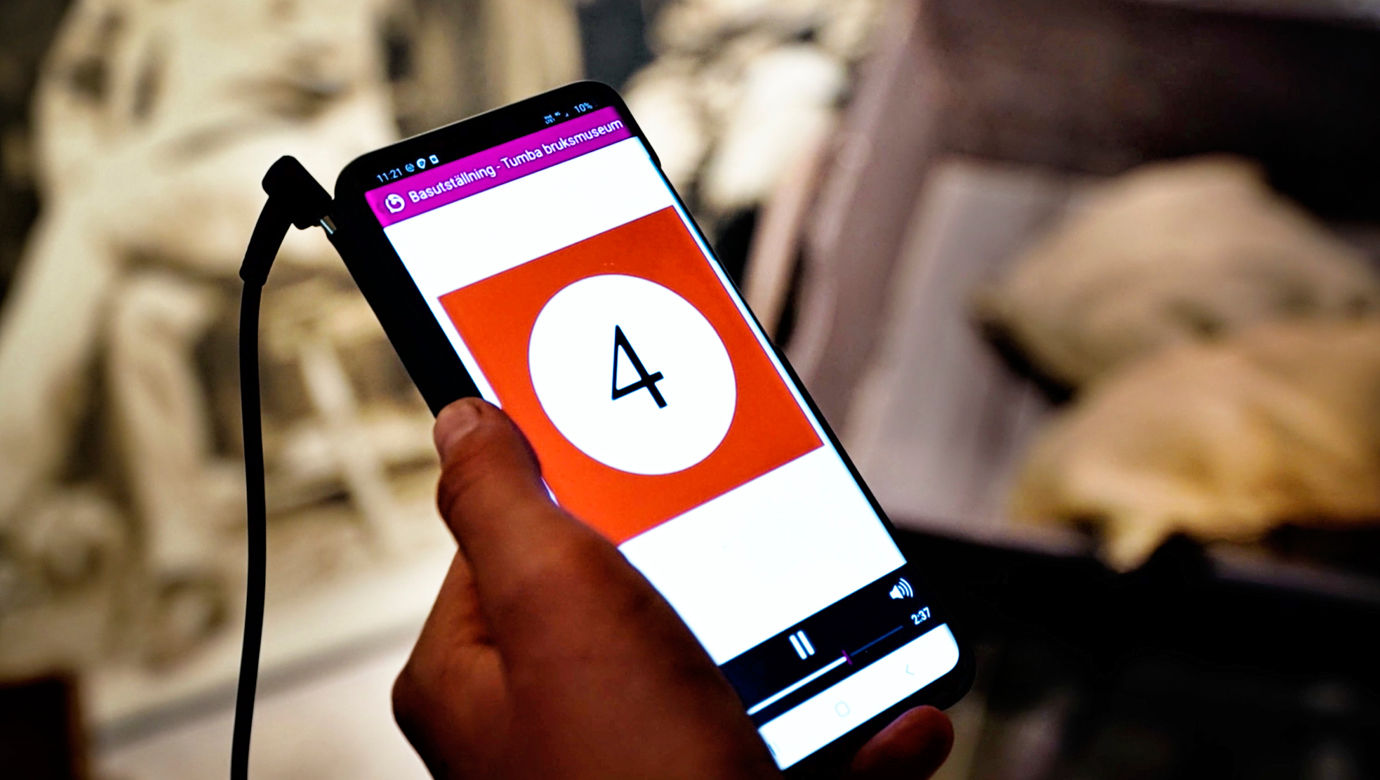 Bonus track
There are also bonus tracks about the design of our current banknote series, as well as about historical games and what it was like to grow up at the Tumba Paper Mill in the 1930s.
Download the app
To access the audio guide, download the "A guided tour" app on your smartphone. The audio guide is available in Swedish and English, and can be downloaded from the App Store or Google Play.
You may also be interested in: